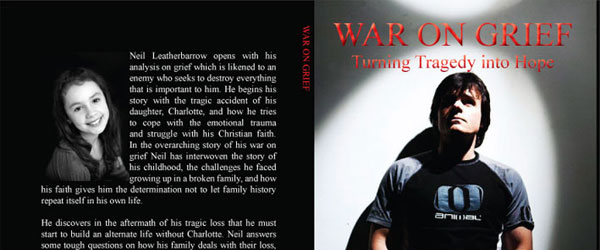 Why do so many tragedies lead to further tragedy… breakdown in marriages… break up of families? This is a raw and honest account of the author's personal loss of his daughter, and how he learns that tragedies such as his change and define your life. His story is one of hope where his grief becomes a battleground on which he will stand or fall, and will leave you inspired to believe, even in the face of tragedy, you can overcome adversity.
About the Author
Neil Leatherbarrow opens with his analysis on grief which is likened to an enemy who seeks to destroy everything that is important to him. He begins his story with the tragic accident of his daughter, Charlotte, and how he tries to cope with the emotional trauma and struggle with his Christian faith. In the overarching story of his war on grief Neil has interwoven the story of his childhood, the challenges he faced growing up in a broken family, and how his faith gives him the determination not to let family history repeat itself in his own life.
He discovers in the aftermath of his tragic loss that he must start to build an alternate life without Charlotte. Neil answers some tough questions on how his family deals with their loss, relationships with friends, and reveals how his grief becomes a battlefield on which his faith will stand or fall. Driven by his purpose to set up the Charlotte Leatherbarrow Foundation, Neil realizes how this will determine his future. Can he turn his tragedy into hope? This is a compelling story and will inspire you to believe, even in the face of tragedy, you can overcome adversity.
Neil Leatherbarrow is the 46 year old founder and CEO of the Charlotte Leatherbarrow Foundation (www.charlottefoundation.org) since July 2011 and first time author. Before this he was a musician with the band 'No Longer Music'. He then went on to manage youth work and gap year teams for 20 years, working for different mission and local government agencies, as well as, churches both here in the UK and Europe wide.