Reviews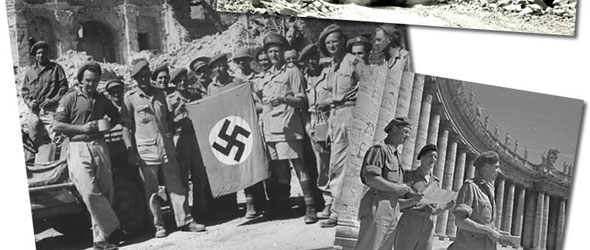 World War II combat-the South African 'Red Tabs' in Italy [Read more…] about Come back to Portofino
Terence Dillon
24th February 2011
£15.99
Hardback
How one man's journey through France helped him come to terms with the loss of his wife…
In 1997 Terry Dillon made the most mentally and physically gruelling journey of his life: a month-long trip around France on a fully-laden bicycle camping throughout the "hard way". His trip, however, had a huge significance: it was a spiritual act, an opportunity to thank his wife, who had recently died, for all she had meant to him. A moving and absorbing account of deep, raw grief and how grit and physical endeavour can help in facing the pain of bereavement and how, through physical and spiritual struggle, one man came to an acceptance of loss.
From the moment he wobbles his way on to the cross-Channel ferry, the reader shares Terry's hard, physical day-to-day tussles with bike, canvas, Michelin guide and, of course, the natives, both friendly and less so. At the same time, the reader is also taken on a spiritual journey, culminating in the hugely symbolic climax of the book. Along the way lie amusement, sympathy, and a beautifully-sketched personal view of France from a writer whose historian's eye is as keen as his love of fresh air.
Terry Dillon is the son of a "hard-working Yorkshire miner" graduated in a history from London University and also has a teacher's certificate from St Mary's College, Twickenham. Formerly a senior lecturer at two Leeds colleges, he has during his career, been a headmaster in Nottingham, a government schools inspector before becoming an independent educational consultant. He now lives in Chipping Campden, Gloucestershire.