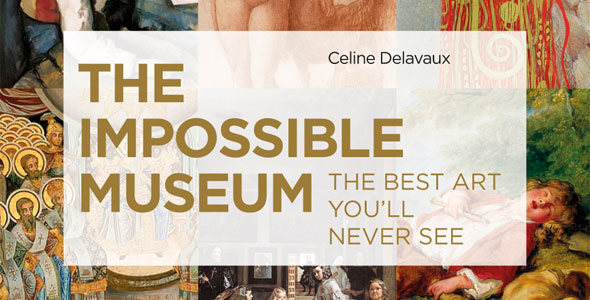 On 1 October Prestel publishes The Impossible Museum: The Best Art You'll Never See by Celine Delavaux.
Published by Prestel: 1 October 2012
Spanning centuries, and encompassing a variety of masterpieces—from paintings on canvas and cave walls to structures and jewellery—this fascinating compendium of "lost art" takes readers on a historic journey and explores how and why art can disappear from our lives.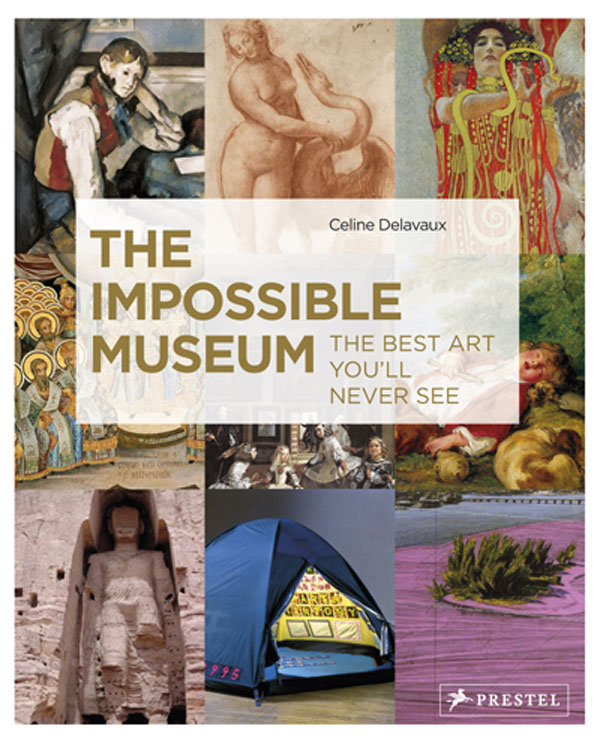 Some works are simply missing, such as da Vinci's Leda and the Swan or the Romanov Jewels. Others were intentionally transformed, such as Diego Velázquez' Las Meninas and Robert Smithson's Spiral Jetty, or destroyed, like the Buddhas of Bamyan or Rachel Whiteread's House. Some pieces are hidden away, such as the paintings at Lascaux or frescoes from the Pompeiian house of Marcus Lucretius. Others were stolen, including a Stradivarius violin, Jackson Pollock's Springs Winter or Caravaggio's Nativity. However they disappeared from view, these works represent significant gaps in art history. Fortunately for us, many exact replicas or studies for these pieces exist, while others were photographed before their destruction.
Working with the latest research and documentation, author Celine Delavaux brings each lost piece back to life through illuminating text and helpful illustrations. Assembled together in this elaborate and informative volume, these works comprise their own unique "museum"—where readers will be certain to visit again and again.
Hardback • 21 x 26 cm • £16.99
978-3-7913-4715-8
192 pages with 90 colour illustrations
The Author
Celine Delavaux, an art historian and author of numerous books, is also the co-editor in chief of the French cultural magazine Cassandre/Horschamps.